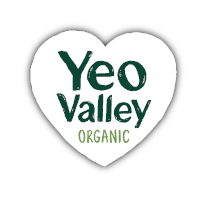 WildFarmed
Wildfarmed
Wildfarmed evolved out of a desire to find a more restorative and sustainable way of growing cereals. Founder, Andy Cato, was farming in France on heavily degraded soils he'd inherited from previous owners. He embarked on a decade-long journey experimenting with different regenerative practices – no-till, pasture cropping and mob grazing – to bring his soil back to life, improve biodiversity on the farm and grow highly nutritious crops. The changes on his farm were nothing short of transformative. The slightest improvements in organic matter in the soil brought big rewards.
It led to the creation of Wildfarmed – a system which enables farmers to grow arable crops in a way that promotes soil health and diversity across their fields while simultaneously creating a marketplace for them that rewards quality rather than quantity – quality of their crops, soils and ecosystems.
There are now 42 farmers implementing the Wildfarmed method on their farms in different ways – including species rich cover crops, diverse pasture mixes, bi or poly-cropping and integrating animals wherever possible. A growing network of bakeries, restaurants, schools, food retailers, and breweries are supporting the Wildfarmed mission too. You'll even find their flour in the Yeo Valley canteen kitchen.
"Collaboration is key to instigating significant change. We believe our collective experience – with our growers and working on projects such as this – will create the quantum leap required for this kind of agriculture to become predominant in the UK."
WHY WE GOT INVOLVED
For Wildfarmed it all starts with the soil. There is so much we can learn from changes in the soil – carbon sequestration is just one of many aspects Wildfarmed considers in its farming impact. It's their belief that if we can get legumes, herbs, trees and perennial plants of all kinds back into the "fields of single crops" that cover two thirds of the country, we can make agriculture a solution to our biodiversity and climate crises rather than a contributor.
When Andy relocated to the UK in 2021 to take up a National Trust farm tenancy in Oxfordshire, it provided the perfect opportunity to track changes in soil from the outset. On the 295Ha farm, they'll be working with Farm Carbon Toolkit to test and analyse soil organic matter and soil health starting with a baseline measurement in year one and monitoring improvements over the following 3-5 years.