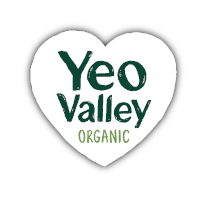 THE FARM, MALMESBURY

MEET SIMON TOMLINSON
Simon Tomlinson runs the family-owned organic farm which is taking part in the regenerative project with Yeo Valley. Soil will be analysed in over 1,400 acres across the Gloucester and Wiltshire border. The Farm consists of 2 dairies with over 320 British Friesian cows, in addition to dairy beef and an element of arable.
The Tomlinson family are first generation farmers, that originally started farming in Gloucester in 1977 and swapped to organic farming principles in 1989, becoming one of the five founding members of OMSCO. Being organic is very important to Simon, he spent 25 years as chairman of the Organic Livestock Marketing Co-operative before recently retiring.
We have done some work on soil analysis in the past – but we have never gone into great depths with it. This is a great opportunity to improve. Organic farming is very focused on sustainability.
WHY WE GOT INVOLVED
"This project is a game changer! We need to get to grips (quite literally) with the soil to learn and gain a better understanding of how we can achieve more through working with soil." Simon Tomlinson