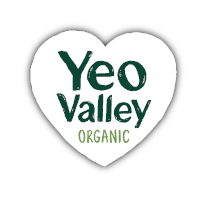 Plas-y-berllan Farm

MEET Hywel & Alex
Plas-y-berllan is situated in North Pembrokeshire, it is made up of two farms totalling 700 acres. Hywel and Alex are third generation farmers, both their sons are very keen to take over to become the fourth generation. The farm is located 8 miles from the coast, above the Teifi Valley.
Their closed herd consists of 300 British Friesian and Crossbred autumn block calving cows that graze in a paddock rotational system. The farm has been organic since 2,000 as Hywel proudly says "it's the only way we want to farm".
The family believe that their farm should be as self-efficient as possible, this includes solar pv and thermal panels to help generate electricity and heat hot water. Additional electricity that is required is supplied through green energy suppliers.
Carbon in the soil is important and has become topical; this project will provide a real insight and better understanding of the importance of soil health
WHY WE GOT INVOLVED
"For farmers everything originates from the soil, which means we need to look after it to maximise its potential and healthiness. It's very easy to feel bombarded with negative news at the moment, which is why it's really nice to be part of this project, as we hope it will make a positive change." Alex Hooper
"Carbon content is really important and topical. We've previously conducted soil analysis on a three year rotation, but our goal is to gain a broad spectrum of knowledge, as this insight will help gain a better understanding of our farm." Hywel James