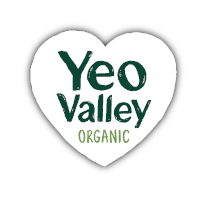 Moo Moo Organic Dairy Farm

MEET Michael wood
Moo Moo Organic Dairy Farm is an organic dairy farm in an Area of Natural Beauty stretching along 4 miles of coastline.
Their herd consists of 400 dairy cows, all Kiwi Cross. The farm's land mainly consist of red clover, rye grass, silage leys as well as long term grass leys for grazing with a small amount of herbal leys. In the past, Michael has looked at grass varieties for longevity and disease resistance.
Previously, the farm has experimented with different initiatives on soil disturbance, adding more herbal leys and leaving certain areas un-grazed during the winter.
Owned as part of a family owned estate the mainly young and entirely enthusiastic team is led by Michael Wood.
"We are looking forward to seeing the results of this project. They will show if all the work we have been doing for our soils is working and let us know if we are on the right track"
WHY WE GOT INVOLVED
"No doubt it is the way forward, carbon is becoming more and more important part of the business. Soil health has always been important, but now more than ever working alongside a carbon project such as this, it will be a win-win!" Michael Wood, Farm Manager