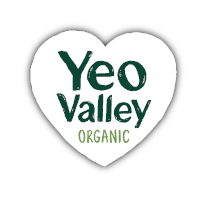 HATTON MANOR FARM

MEET TRISTAN, JACI & RICHARD DALE
Hatton Manor Farm is an organic dairy farm with over 550 acres in the Shropshire countryside, just outside the picturesque town of Church Stretton in an Area of Outstanding Natural Beauty.
The Dale family have been farming at Hatton Manor Farm for over 20 years, but dairy farming goes back over 100 years in the family history. Their 300 British Friesian are bred for fertility, longevity and of course not forgetting the lovely organic milk they produce. They graze on a paddock-based system and produce most of their milk from grass and when necessary supplemented with organic feed. This system is used to improve soil fertility, allows livestock to graze for longer outdoors and the highest forage is produced.
The fields on the farm have been split up into 4 hectare (10 acre) paddocks, each with a water trough. There is a large network of tracks enabling cows to graze the farm in most weathers.
After a three-year spell of farming conventionally we reverted to organic production in 2018 and we're very happy to re-join the fold!
WHY WE GOT INVOLVED
"This project will be educational for farmers and the consumer as carbon is a really hot topic, and rightly so! From the analysis of our soils, we will be able to discover new directions to follow that will allow us to back up our decision making when it comes to farm management. Therefore, the results will not only be interesting to see but really valuable for the future." Jaci Dale
For more information visit: Our Farm – Proper Good Dairy