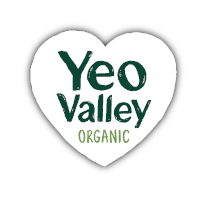 GLAN OCHRAN FARM

MEET TONY & FIONA HILLMAN
The Hillman family has been farming at Glan Ochran Farm, which is part of the Llanover Estate, since 1987. Set in the beautiful Usk Valley surrounded by the Black Mountains and the Breacon Beacons, their cows graze in over 800 acres. They have been organic since 2008 and the farm is close to the River Usk, which also means that protecting water quality is a very important aspect of the farm management.
The cows and farming team are at the heart of Glan Ochran, which can only thrive with the help of soil.  Fiona and Tony originally started the enterprise; their son Charlie wanted to be part of the farm from a young age and has since joined the family business.
Herd Managers Mark and Ashley have worked on the farm for 15 years and 8 years respectively, with supporting team members Eleanor, Steff and Wayne.
Sustainable soil management is fundamental to everything that we do, particularly for Improving our carbon footprint
WHY WE GOT INVOLVED
"We focus on preventative thinking for the cows' health, and therefore attention to detail is key. At the moment, we measure the grass each week, and assess soil condition, as we are always looking at how soil and grass management will benefit the performance of the farm.
Gaining additional support from experts throughout this project will allow us to be able to observe, analyse the results and make conscious decisions that will support whole farm management.
This project will go into greater detail due to it taking place over numerous years – we are excited to see the results." Fiona Hillman