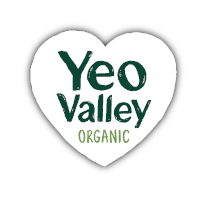 Dowrich Farm

MEET Roger & helen Lee
Dowrich Farm is an organic dairy farm with over 700 acres near the village of Sandford, Crediton which can be found in the Devon countryside.
The Lee family has been farming at Dowrich since the 1920s when Roger's Grandfather, Henry bought the farm, having been born on a neighbouring farm. Henry had gained experience in Australia and as a tenant on a nearby property.
Michael, Henry's son took over the running of the farm and increased the area farmed (Michael is now retired). Roger and wife Helen along with his late Brother Anthony have run the farm for many years. Now, Roger and Helen's son George has taken on the day to day running of the farm making him the 4th generation to farm at Dowrich.
Their herd consists of 270 mostly Holstein, British Friesian and some crossbred cows, and follow organic guidelines therefore they must be outside for approximately 240 days of the year. The farm's fields mainly consist of grass leys with white clover, however, some have been sown with a red clover ley to produce high protein silage. When reseeding is required a break crop of forage rye or pea, barley & oat whole crop or Winter Wheat are used.
The soils are mostly clay loams, some are quite shallow, particularly on the steep slopes and tops of hills, which are predominately south-facing.
"When one crop is finished the time starts ticking for us to get the next crop in as quickly as possible, to ensure our soil is protected. We try to make the most of homegrown forage, managing our soils better allows us to grow the best feed for our cows."
WHY WE GOT INVOLVED
"Everyone wants to be more environmentally conscious, this seemed a good opportunity to do our bit. The results will not only be of benefit to our farm but to the larger milk pool" says Roger Lee.
"Working collaboratively with our neighbouring farmer, an organic chicken producer, supplying a natural source of Nitrogen. Wholecrop silage makes use of the extra nutrients, allowing us to produce the best quality home grown feeds."